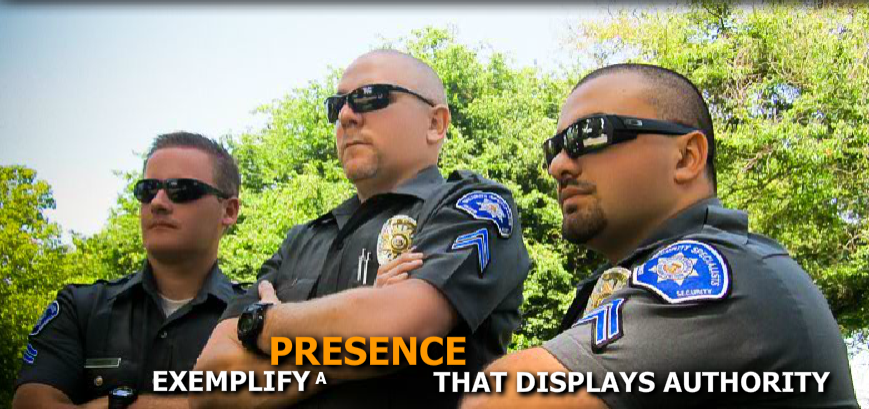 Security Officers
Security Specialists is a Los Angeles-based company that offers security officers for a wide range of personal and professional security needs. Simply put, if your place of business requires the services of an experienced security officer, we can help. It is also important to keep in mind that our security guard services (as well as our additional personal/professional security services) extend to businesses beyond the Los Angeles area. We have worked with numerous businesses of various shapes, sizes, and industries throughout the Southern California region since 1999. Security Specialists Security Officers are professionally trained and have a security highly visible security presence. Our security officers take pride in securing our client's properties and events. Anytime or any place where you need security presence calling Security Specialists is the solution to complete security.
Simply put, when it comes to equipment, experience, professionalism, and training, our security officers can protect your interests on every possible level. Whether you need a single security guard, or if you are looking for a security officer company that can give you an entire time to work with, we can help. Contact us today. We can work with you to create a personalized plan.
Dedicated And Experienced Security Officers
Security officers are just one example of our security services. However, you are going to find that this is one example of how our comprehensive, top-of-the-line services can be applied to a variety of scenarios. We can provide you with a stationary security guard at guard houses or front desks. On the other hand, if you require a security officer (or several) who can patrol your location on foot, or even with a mobile device, we can provide you with these services, as well.
Affordable Security Officers
We want you to take advantage of our experience. However, at the end of the day, we want you to have a cost-effective peace of mind. We want you to have absolute, unshakable confidence in what our services are capable of. Through mutual efforts on the part of the client, as well as the experts, guards, and other professionals who make up our business, we will create a security plan that is going to have your interests protected on every possible front.
In terms of combining efficiency with affordability, our security officers are the best the industry has to offer. We will work with you to identify your security needs and create a short-term or long-term plan that will meet all of these needs effortlessly and concurrently. We always work to remain sensitive to changing circumstances, and you will be able to reach us for questions, comments, or concerns whenever the moment arises.
We want to go beyond simply giving you a security guard. We want to present you with concrete security solutions.