We handle the security, you handle the business.
Business Security – you need the best of the best
Our commercial clients love us! We have worked in the security industry for years and have extensive experience with every type of commercial client, and we provide both armed and unarmed security guards that are at the height of success in their professions. Every security guard we employ is professional, discreet and highly skilled, and if you need business security then there's no other company you need to consider.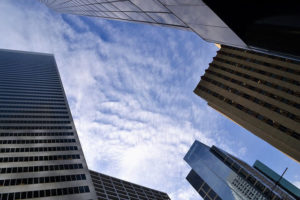 We offer a full range of services for whatever security solution your business needs. We offer the following services:
Corporate Building Security – we can offer both armed and unarmed guards to ensure complete protection of your premises.
Front Door Access Control – our security staff will never let anybody into your building if they're not meant to be there, and they'll ensure that your front door is always completely secure.
Parking Lot Surveillance – this is hugely important to protect the vehicles and property of your staff and your customers, and we can provide this service for you.
Vehicle Patrol – this is very useful to those clients that have large, commercial premises. Our security staff can patrol the premises at the top of the range security vehicles to ensure that all your property is kept safe.
Gate Guards – our highly skilled gate guards will make sure that not a single unauthorized person is able to gain access to your property.
Security Desk Guards – whether you've got one surveillance camera or two hundred, we can provide top end security desk guards who will monitor all your cameras and constantly ensure that everything that is monitored is how it should be.
Theft Prevention – if you've got a company that you have built from the ground up, the last thing you want is to have anything stolen from that company. Our business security theft prevention security officers will ensure proper security checks are conducted.
Hospital Security – many companies have never dealt with hospital security before, but we have specially trained hospital security guards who understand the inner workings of the hospital system and can provide top end security solutions for you.
Bank Security – this is a situation that deals with high amounts of cash and high-risk problems, and our security guards are fully trained in all aspects of providing bank security for our banking clients.
Mall Security – in today's world mall security has never been more important, and our highly trained security guards will identify any potential problems and ensure that your mall is looked after to the highest standards.
With all our business security services we have to offer why look any place else. Call us today for a free security assessment of the property.